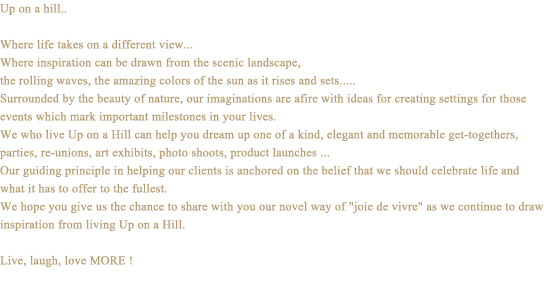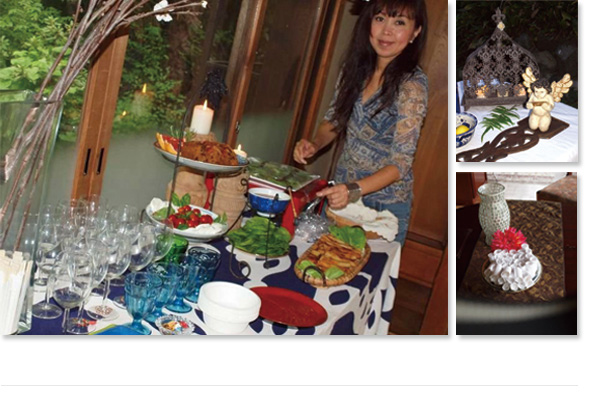 Indian Spring
Experience and learn from an expert- how to cook and prepare three popular curry dishes, Chai tea and unique Indian sweets. Our special guest teacher, Mr. Arun D`Souza is from Mangalore, southern part of India.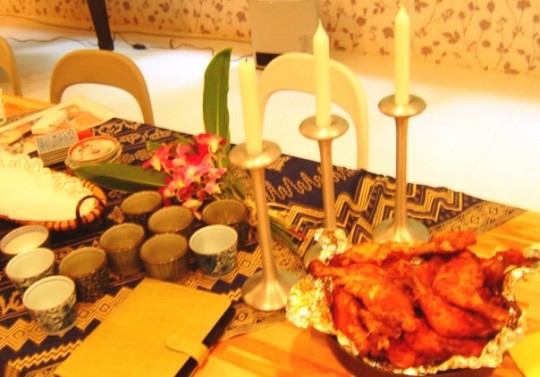 ▲ An Indian feast – Tandori Chicken and curry . Tandor means "oven" in Tamil .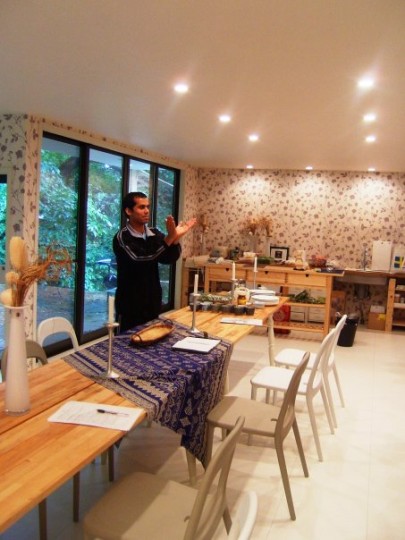 ▲ The Pro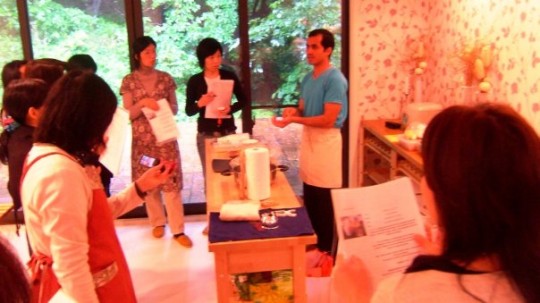 ▲ Cooking class begins .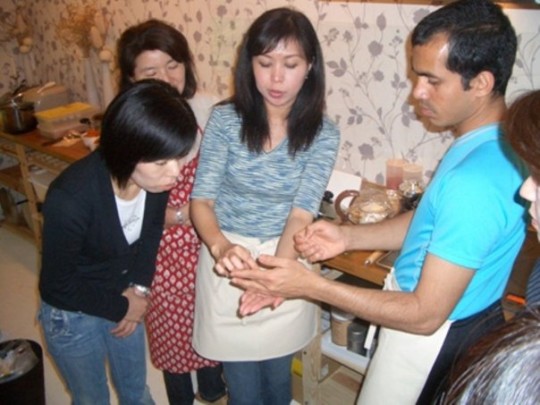 ▲ Introducing ingredients like elaichi or cardamon seeds , to make authenic Chai tea .


▲ Attendees ready to try their hands on cooking authentic Indian curry .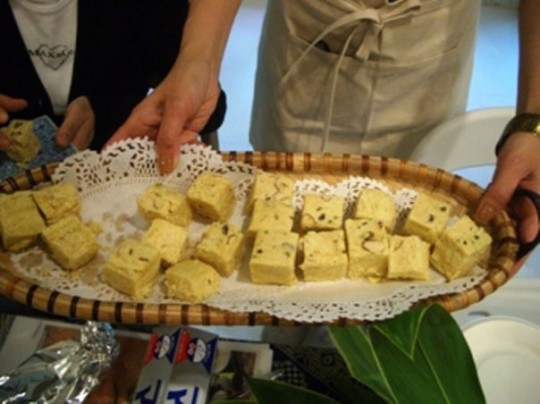 ▲ Soan Papdi, also known as Soan Halwa, is a flaky Indian dessert made with besan (gram flour made from split chickpeas) , flour, ghee, sugar and flavored with elaichi (cardamon seeds) and rose water, toasted pistachio and almond.
▲ Enjoying authentic Indian food with new-found friends .